from SIGAL UNIQA GROUP AUSTRIA
Can we call someone for you?
And all of a sudden we get a call or a door knock and the one we are scared of has happened. One of our loved ones has lost his life or been seriously injured in a road accident. We 'tremble' when an ambulance lightly crosses us to reach the scene of a road accident. The remaining 'pieces' must be collected or what can still be saved be saved. Our hearts 'freeze' when we hear a 'road accident' or 'die' or… in the news.
What is happening?
The World and the EU28
Road traffic collisions are not "accidents" because they are completely preventable. The number of deaths due to road accidents globally, all over the world, is unacceptably high. Road accident deaths continue to rise by 1.35 million deaths each year. It ranks as the 8th leading cause of loss of life across all populations and all age groups. This means that approximately 3,700 people die from road accidents worldwide every day. Severe injuries due to road accidents are the main 'killer' of children and young people aged 5-29. More than half of all deaths are due to road accidents globally involving drivers, pedestrians and cyclists. And this problem is only growing and getting worse year by year. Accidental loss of life is three times higher in low- and middle-income countries.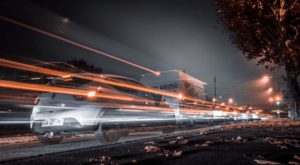 Tens of millions more are damaged or left paralyzed each year, people suffering from road accidents often changing their normal and healthy course of life as a result of long-term and / or irreversible effects. These losses weigh enormously on families and communities. The costs of ambulance, health care and human pain are heavy. The reasons for this tendency include: rapid urbanization of cities, motorization of the activities of the societies in which we live, poor road standards, lack of enforcement services by road police, behavior of drivers, behavior of motorists, driving of motor vehicles under the influence of alcohol or drugs, disregard of speed limits and failure to wear seat belts or helmets by cyclists and motorists.
In EU member states alone according to official data from the European Commission's "Annual Accidents Report 2018", the number of lives lost in road accidents was 25,600 and more than 1.4 million people injured (for 2016).
Albania
According to INSTAT official data, the total number of road accident victims for the 5-month period January-May 2019 was 583 persons (up from 659 persons or 11.5% less compared to the same period in 2018) of which 493 accidents were due to the behavior of drivers and 90 due to the behavior of pedestrians.
Whereas the number of persons injured (dead and injured) was 773 (of 852 persons or 9.3% less compared to the same period in 2018) of which 22 women, 54 men and 22 men were killed. injured 209 females and 488 males. Here the death toll from road accidents is 76 (in 2019), up from 78, compared to the same period a year ago (in 2018).
In May 2019 alone, road accidents, in 87.0% of cases, occurred as a result of driver behavior and the highest number of accidents in this period was committed by the age group of 25-35 years, occupying 27, 0% of the total number of accidents. During this five-month period 2019, road accidents, in 15.4% of cases, occurred as a result of pedestrian behavior.
The death toll in road accidents was 213 deaths in 2018 (of which 172 men and 41 women), and 222 deaths in 2017 (of which 180 men and 42 women). While the number of fatalities due to road accidents was 2,078 injured in 2018 (of which 1,375 men and 703 women) and 2,389 injured in 2017 (of which 1,666 men and 723 women).
The 107 deaths and 1,000 injured since January 1 of this year are a very high figure for Albania. The cities with the highest number of road accidents for the period January-May 2019 were Tirana with 264 accidents in total and 14 deaths (out of 299 accidents and 16 deaths in 2018); Lezha with 61 accidents in total and 4 deaths (out of 60 accidents and 7 deaths in 2018); Durres with 53 accidents in total and 12 deaths (out of 90 accidents and 11 deaths in 2018); Fieri with 40 accidents in total and 11 dead (of 35 accidents and 9 in 2018); Elbasan with 34 accidents